Police-Community Relations
Overview
The key to improving police effectiveness and public safety is to return to the fundamental principles of modern policing, which means both increasing police-community trust and preventing crime instead of reacting to crime. Law enforcement agencies need four types of solutions to accomplish these goals: improving support for officers like us, equipping us with tools to prevent rather than react, focusing our efforts on public safety priorities, and directly engaging the community in our work.
Solutions
Increase Support
Our agencies must improve support for us.
Provide Tools
Our agencies must equip us with new preventive tools that combat the root causes of crime, since these tools can increase public safety while decreasing the use of force and punishment.
Remove Barriers
We must abolish the laws and practices that pit the police against the community, increasing the use of force and decreasing public safety.
Improve Communication
Our agencies must involve community members in public safety decision-making while improving communication between us and the community.
As Robert Peel said, the police are the public and the public are the police. Law enforcement agencies can improve our relationships with the community and make the police safer and more effective by making sure that we reflect the community. Agencies should prioritize recruiting new officers from the community, enlisting local members to assist with training new recruits at the academy, and giving local leaders a true voice in determining public safety priorities.
Policing is one of the country's most difficult jobs, and departments should protect their officers, ensuring that we receive a fair trial. But when communities believe that one of us has broken the law without facing repercussions, it makes all of our jobs more difficult and dangerous. Departments should respect the criminal justice system by applying it equally to everyone, including us, and remaining transparent and accountable, particularly in moments of tension.44For a discussion of transparency and accountability see:  Jackson, Brian A.. Respect and Legitimacy — A Two-Way Street: Strengthening Trust Between Police and the Public in an Era of Increasing Transparency. Santa Monica, CA: RAND Corporation, 2015. http://www.rand.org/pubs/perspectives/PE154.html.45 Our departments are sacrificing police effectiveness and officer safety if they block independent investigations, refuse to release information, or fail to hold us accountable for criminal conduct.
A Closer Look...
What tobacco bans mean for police-community relations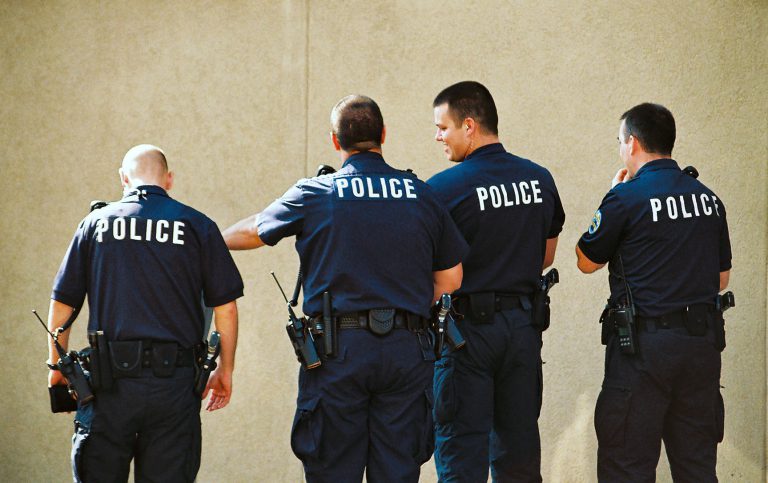 The Law Enforcement Action Partnership fully acknowledges the potential health implications of using tobacco products. However, as we've seen with drug prohibition, and with alcohol prohibition before that, banning a substance does not stop use; it drives the market underground, making regulation impossible, and creating tension between the community and the police, who are charged with enforcing prohibitive measures. With the conversation about a ban on menthol tobacco products picking up steam, we are concerned by the damage such a ban could do.
As with drug prohibition, tobacco bans disproportionately impact communities of color. Research shows that 85% of all African-American smokers (age 12+) smoke menthol cigarettes. (source: Villanti, AC et al. "Changes in the prevalence and correlates of menthol cigarette use in the USA, 2004-2014" Tobacco Control, published online October 20, 2016)
When police spend their time enforcing drug prohibition or tobacco bans, they aren't focused on solving violent crime. Compounding that problem, when police arrest people for low-level offenses like purchasing marijuana or selling loose cigarettes, the community stops trusting the police. They view the police as the enemy, not as the protectors of the community. This distrust makes it unlikely that community members will work with the police and come forward with information when more serious crimes occur.
Worse, the tension between police and community can escalate to a point where violence erupts, as we saw in the case of Eric Garner, a father of six who was making ends meet by selling untaxed cigarettes on the sidewalk in Staten Island, NY. When confronted by officers on July 17, 2014, Mr. Garner resisted arrest, saying he was tired of being harassed. The confrontation turned violent as officers tried to restrain Mr. Garner, putting him in a chokehold that proved fatal. A man lost his life over the sale of loose cigarettes and the resentment toward police that followed was felt across the country.
Simply put, prohibition doesn't work.
What works? Education and treatment. Young people are less likely to fall into substance abuse when they've received open, honest education (not scare tactics), and people who struggle with addictions are more likely to make healthier decisions when they have access to treatment without the threat of punishment. We need to direct our resources toward helping people and making communities stronger, not toward prohibition-style bans that lead us right back to the same unintended consequences.