A shockingly candid examination of how a street dealer can rise to cartel lord with relative ease, this film is an insider's guide to the violent but extremely lucrative drug industry. Told from the perspective of former drug dealers, and featuring interviews with Russell Simmons, Susan Sarandon, David Simon (creator of The Wire), and the Law Enforcement Action Partnership's Major Neill Franklin (Ret.), the film exposes the corruption behind the War on Drugs.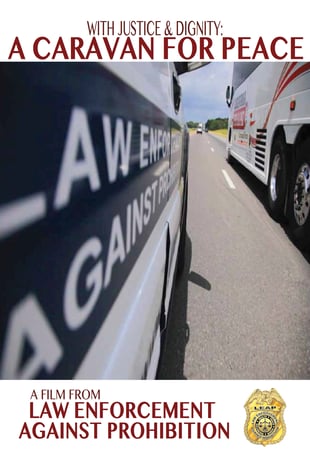 In the summer of 2012, some of LEAP's most dedicated speakers accompanied Javier Sicilia's Caravan for Peace with Justice and Dignity from the Mexican border, through 27 U.S. cities, to Washington D.C. Representing the 70,000 murdered and tens of thousands disappeared in Mexico since 2006, over one hundred victims of the war on drugs shared their stories of suffering and pain with the American public. LEAP provided law enforcement voices that bore personal witness to the harms and wasteful futility of the War on Drugs.
Experience a beautifully rendered, powerful story of law enforcement coming together with drug war survivors to expose the violence generated by drug prohibition.
Executive Producer, Deputy Chief Stephen Downing (Ret.) Writer/Director Sam Sabzehzar
This film tells the story of cocaine: coca farmers in Colombia, drugs mules in Ecuadorian prisons, cocaine factories in the Bolivian jungle, dealers on the streets of Mexico, law enforcement officials on the streets of Baltimore – and the everyday consumers around the dinner tables of the West. It's a story of politics, death, economic devastation and human suffering, and explores realistic alternatives to the war on drugs. You will never think about cocaine and the war on drugs the same way again.