Dear LEAP Supporter,
This spring, the Netflix series When They See Us, the true story of five teenagers falsely accused of a crime and the years they spent in the criminal justice system, had people from around the nation and across the globe talking. It's been called "essential viewing" for understanding the problems within our criminal justice system, and was especially poignant for those of us fighting for criminal justice reform.
Storytelling has the power to change people. This story took the audience from hopelessness at the magnitude of this injustice to hope that we have the power to change the system. It was painful to watch, but it's necessary: through our understanding of this story and those like it, which LEAP's speakers magnify, we begin to understand the system and the many ways it has been broken. There is no escaping the issues of race and identity when navigating the criminal justice system, and when people are incarcerated, it impacts and damages their families, their community, and the culture for generations. 
LEAP speakers are criminal justice insiders fighting to make the justice system truly just and keep communities safe. By telling their stories from inside the justice system, they work to address issues including sentencing, cash bail, police training, recidivism, and re-entry programs -- key reforms that can help change the justice system for the better. And our voice keeps getting louder: our speakers bureau has doubled in size since we expanded our focus into broader criminal justice reform two and a half years ago. We're excited to share what we've been working on with you. Thank you for standing with LEAP and standing for reform.
In solidarity,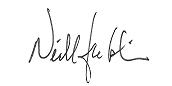 Major Neill Franklin (Ret.)
Maryland State Police & Baltimore Police Depts.
LEAP Executive Director
LEAP UK's Stop & Search podcast teamed with Anyone's Child: Families for Safer Drug Control to promote a lobbying day in Westminster.
LEAP and multiple speakers joined ally organizations in a national statement of law enforcement executives, supporting a forward-thinking approach to mental health issues. The statement was covered by 58 news outlets.
Congressman Perlmutter's office mentioned LEAP's support for the SAFE Banking Act on his website. Major Neill Franklin (Ret.) was interviewed by the Washington Examiner and quoted in The Hill about the Secure and Fair Enforcement (SAFE) Banking Act to ensure that legitimate marijuana businesses have access to safe banking services, and he spoke at a conference on marijuana policy at the US Capitol.
Major Franklin provided advice on the pitfalls of a bill to fund drug checking equipment for local law enforcement in the field. Major Franklin also spoke at a briefing event and contributed to an op-ed in The Hill on how law enforcement can implement pre-booking diversion with a focus on reducing racial disparities in the justice system.
LEAP was asked to provide a statement for Leafly on a study of how legalization frees up police resources to fight serious crime.
Judge Cylenthia LaToye Miller and Detective Debbie Ramsey (Ret.) spoke on a panel about law enforcement and homelessness at a national homelessness conference in DC. Detective Ramsey also spoke on a panel for legislators on policing issues in honor of National Police Week.
During a national restorative justice conference, Chief Mike Butler presented on how Longmont Police Department uses pre-booking diversion in restorative justice programs, and Captain Chris Dennison spoke about the Tucson Police Department's restorative supervision model, which brings restorative and procedural justice into internal police discipline.
LEAP signed on to organizational support letters on various issues including: encouraging federal civil asset forfeiture reform in Congress; opposing a bill in the Senate which would massively increase sentences for fentanyl  analogues, increase the number of prosecutions, grant prosecutors more power, and deny defendants their constitutional due process; encouraging investing in treatment and recovery as opposed to current levels of federal drug law enforcement through the DEA; and supporting a bill to limit the cost of prison phone calls.
Lieutenant Colonel Arthur Rizer (Ret.) published an op-ed in Mic.com in support of the Restoring Education and Learning (REAL) Act to reinstate Pell Grants for people in prison. He also published two separate pieces about the case for education in prison in the Washington Examiner and in The Hill.
LEAP endorsed the federal Comprehensive Addiction Resources Emergency (CARE) Act to expand funding for effective addiction treatment and recovery programs. LEAP submitted a letter signed by more than 50 speakers opposing proposed federal employment form changes that would require applicants to disclose participation in diversion programs. The administration dropped the proposed changes.
LEAP signed on to an amicus brief on the qualified immunity issue for the Supreme Court case Baxter v. Bracey. We also signed on to a bipartisan amicus brief supporting police accountability in the Doe v. Woodward Supreme Court case, and the Cato Institute highlighted LEAP's support.
Sergeant Cheryl Dorsey (Ret.) appeared as an expert panel member on a televised episode of First Responders Live on FoxFlash.
If your state isn't listed yet, stay tuned...
LEAP signed on to a letter on the global health and human rights crisis among people who use drugs, which was shared with governments, UN officials, and the media following the 26th International Harm Reduction Conference.
The International Drug Policy Consortium worked alongside various NGO partners to draft the sign-on letter, calling on the United Nations and governments worldwide to take urgent action to address the ongoing health and human rights crisis among people who use drugs.
LEAP UK was recently invited to give evidence at an inquiry in Parliament, hosted by the Scottish Affairs Committee. Police Inspector Jim Duffy (Ret.), a former Chair of the Strathclyde Police Federation, represented LEAP UK with a powerful statement about the drug death problem in Scotland, which has the highest rate of drug death in Europe.
LEAP UK's award-winning Stop and Search podcast has hosted celebrities, former presidents, scientists, MPs, filmmakers, comedians, authors, doctors, the British Medical Journal, and more. In June, they teamed with Anyone's Child: Families for Safer Drug Control to promote a lobbying day in Westminster, urging the government to consider crucial drug reforms.
On LEAP's blog, our speakers give expert commentary on the most pressing issues in criminal justice, policing, and drug policy. Recent topics include: